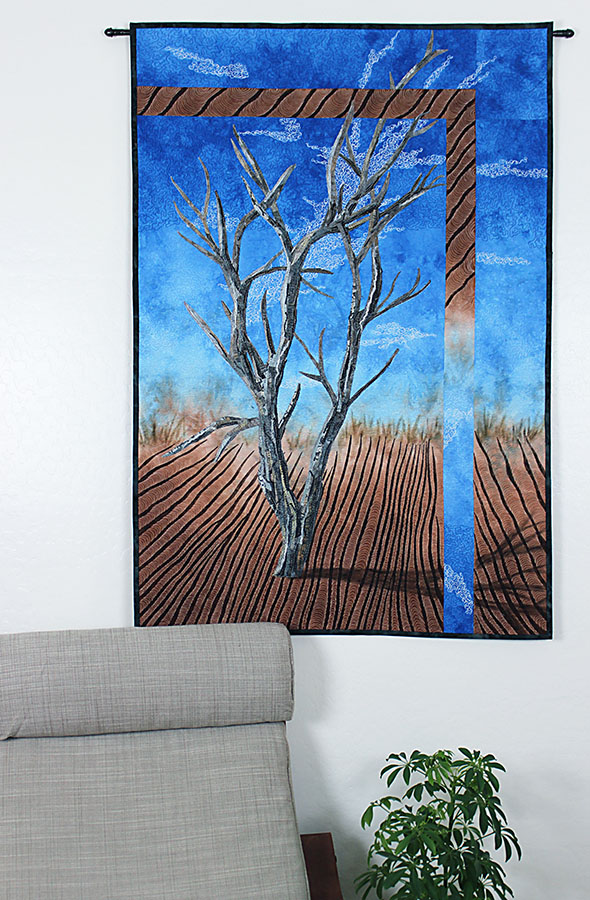 I had great mail this again this week! Patricia Caldwell makes beautiful quilts and some of them are with my fabric. I'm always excited to see what she has done.
For this quilt she started with a custom gradient. It's a modified version of Beach Walk and she made magic with it. I asked Patricia about the lines in the sand and she said she quited in the texture and then painted the dark lines. This piece is available in her Etsy Shop and you can see more photos there.
You can follow Patricia's work on her Facebook Page where she shares all of her art and more information about her process.
You can see more of Patricia's work with hand dyed fabrics in these posts:
Birch Trees using black gradient
Love Birds using Key West gradient